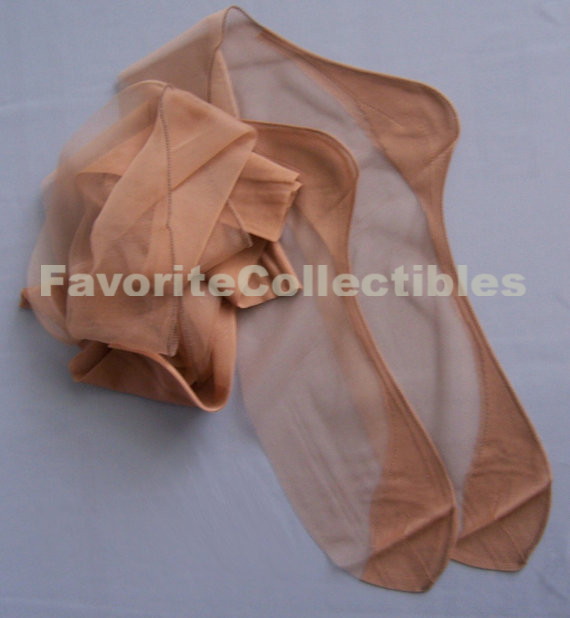 RARE 1940s Seamed Nylons 36L Opera Length Extra Long 3 Prs Sexy Cuban Heel Authentic Originals Mint. Hard to find ultra long opera length seamed nylons. Boxed, unworn, untouched over 60 years. Seductive ultra feminine, slinky, seriously back in style. Featured in 3 Etsy Treasuries.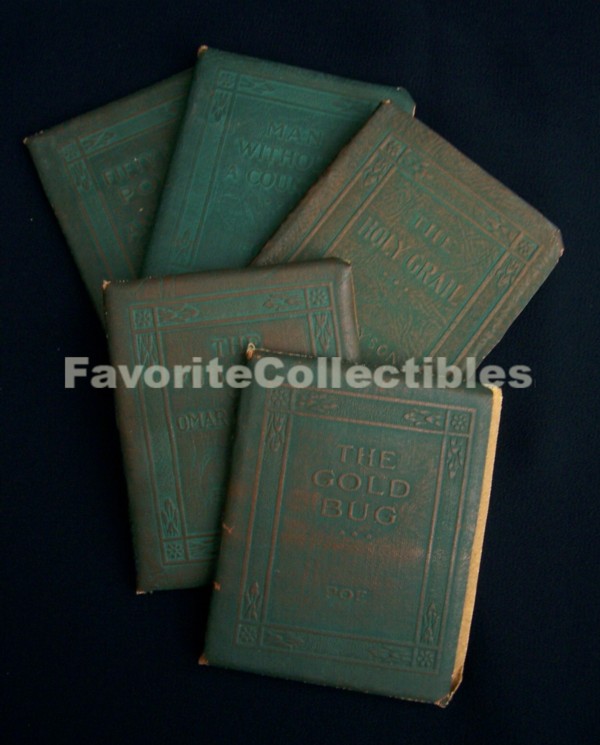 Little Leather Library Books 1920s Redcroft Edition mini antique books. Tiny classics, green leather covers, mini Little Leather Library volumes from FavoriteCollectibles, good condition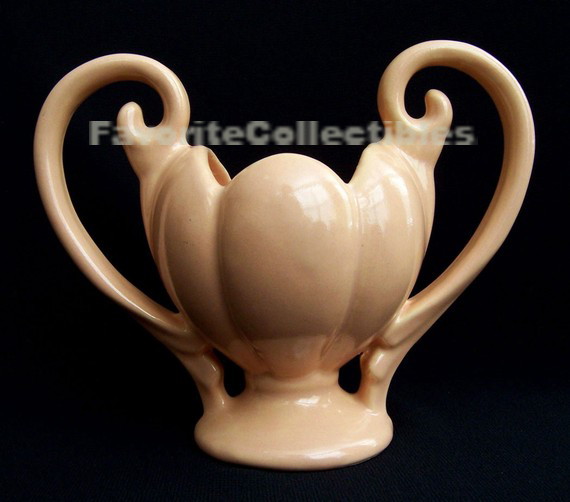 UNIQUE Numbered Pink Pottery Vase Planter Scalloped Bowl. Vintage candy dish, potpourri dish, planter, vase, a real find. Featured in 3 Etsy Treasuries, mint condition, graceful Grecian look.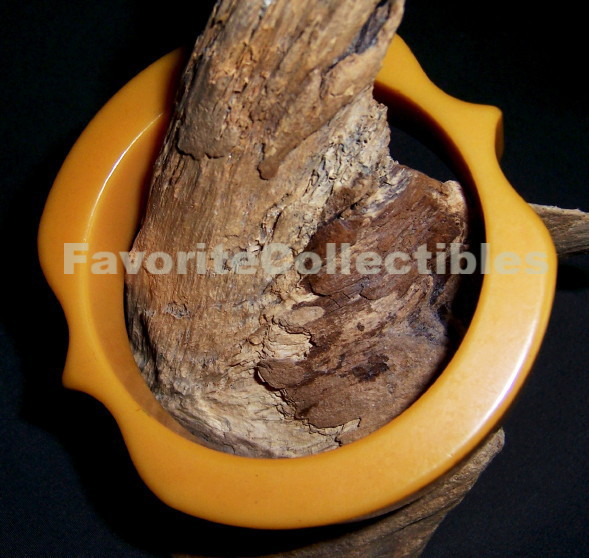 OOAK Bakelite Bangle Bracelet Carved Golden Yummy Butterscotch Genuine antique bakelite bangle. Thick sculpted unique flowing graceful curves. Simichrome tested. Featured in 6 Etsy Treasuries.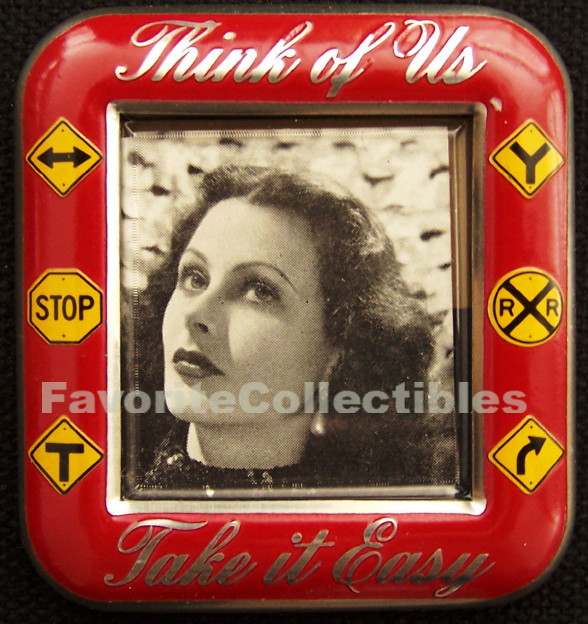 50s ERA Stars Mini Frames Lana Turner, Glenn Ford, Hedy Lamarr 3 Piece Set Boxed OOAK Hollywood Memorabilia. Ultra rare tiny movie star picture frame 3-piece set. Featured in an Etsy Treasury.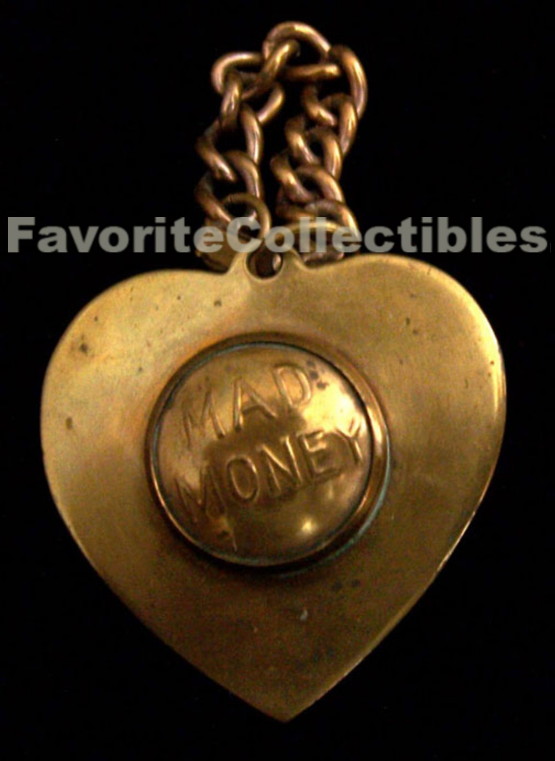 One-of-a-kind antique brass bracelet huge heart charm coin holder Mad Money compartment for a nickel. Unique period piece from an age when five cents went a long way to qualify as "Mad Money".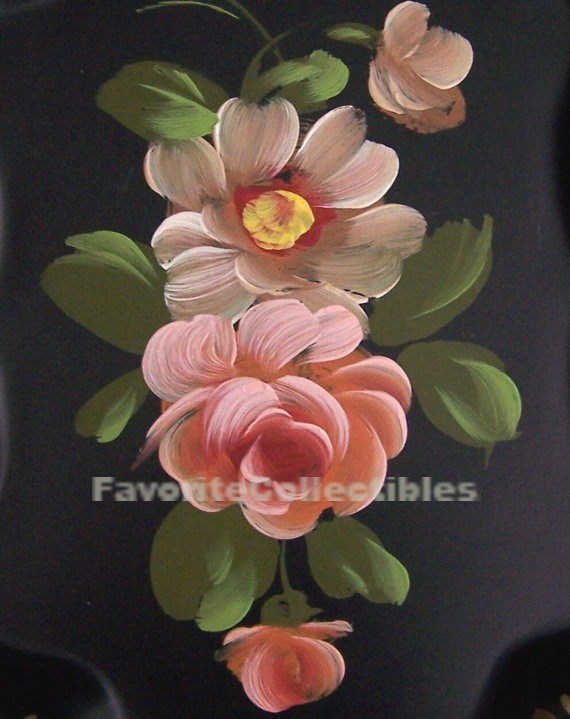 TOLE Flower Tray Hand Painted Roses Vintage Chippendale Style. Shabby chic, French, country, cottage, antique home decor, rich black metal toleware tray. Pretty, petite, sweet. Featured in 3 Etsy Treasuries.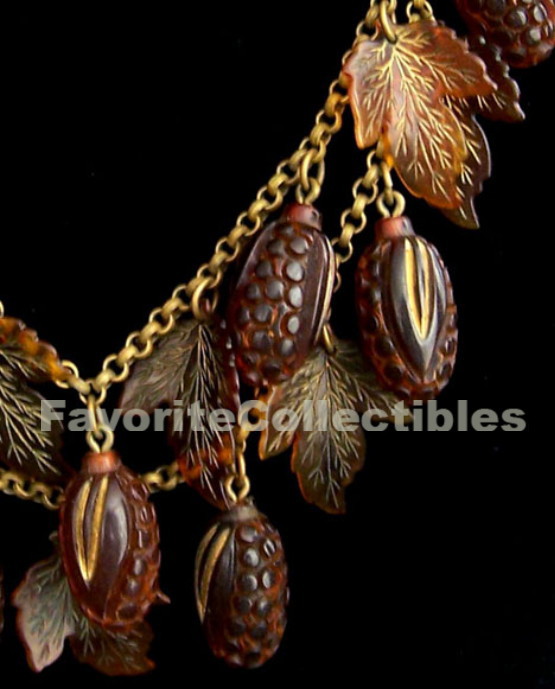 ULTRA RARE big bakelite choker necklace, OOAK carved berries leaves, genuine bakelite fabulous extremely collectible incredible find. Featured in 9 Etsy Treasuries.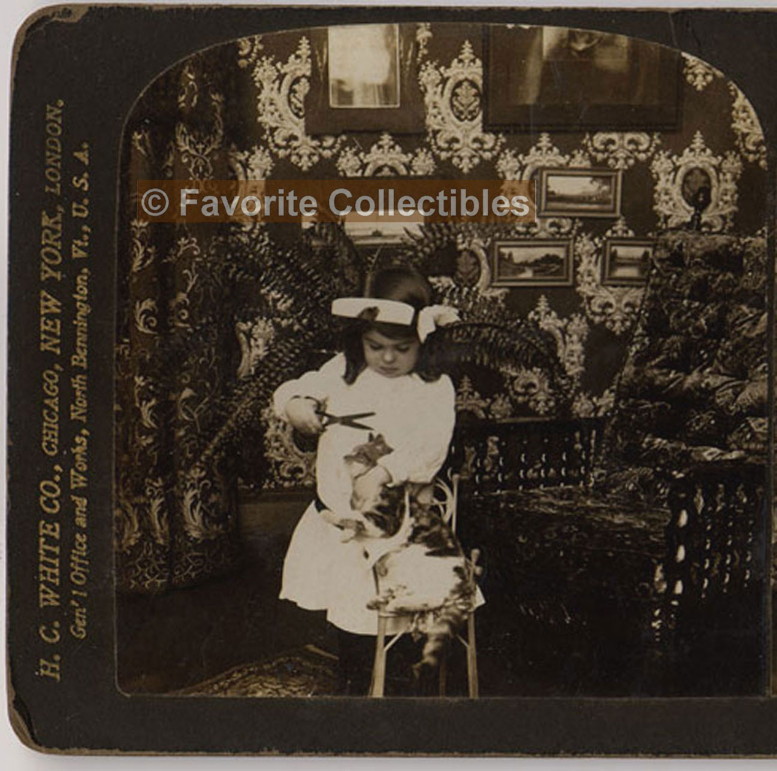 OOAK 1904 Stereoview Card. Haircut for the Cat. 3D Photo HC WHITE. Rare precious stereograph photo. Precocious child tries to give kitty a trim in antique 3-D stereopticon view card. Positively precious.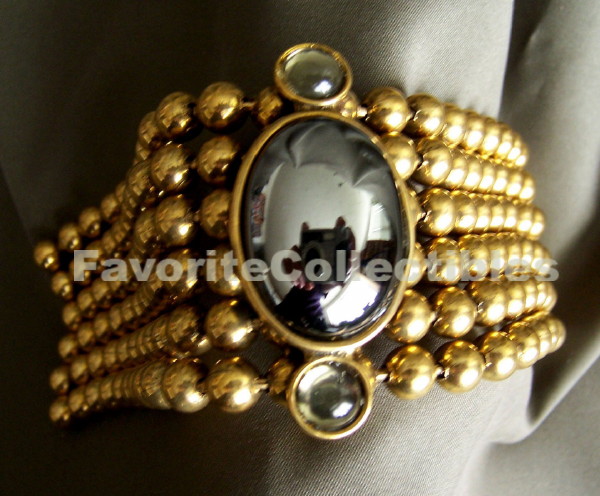 VINTAGE Shoulder Pin Epaulet Brooch OOAK Brass Balls Chains Strands Dangles. Runway Look Unusual brass ball chains shoulder pin brooch epaulet dangle. Six swaying strands drape off shoulder front and back of jacket, coat, blazer. Vamped up 80s shoulder accessory.
* * * * * * * * * *
Proud member of the Etsy Retro Circle Team of sellers
who strive to ensure buyer confidence and satisfaction.
* * * * * * * * * *
My FavoriteCollectibles and FavoriteBlings
handmade statement necklaces have been
featured in over 200 Etsy Treasuries and blogs!
FOR REMARKABLE VINTAGE, RETRO AND ANTIQUE JEWELRY,
genuine bakelite bangles, celluloid, chic mid-century baubles, 40s nylons
and other treasures from the 1890s to the 1980s, click here: www.etsy.com/shop/FavoriteCollectibles.

*************

FOR BOLD, CHUNKY, SEXY, HANDMADE
OOAK GEMSTONE STATEMENT NECKLACES -
bibs, chokers, collars, Y-tassel necklaces and lariats,
plus big unique 80s retro statement necklaces,
see my exclusive FavoriteBlings necklaces and click here:
www.FavoriteBlings.Etsy.com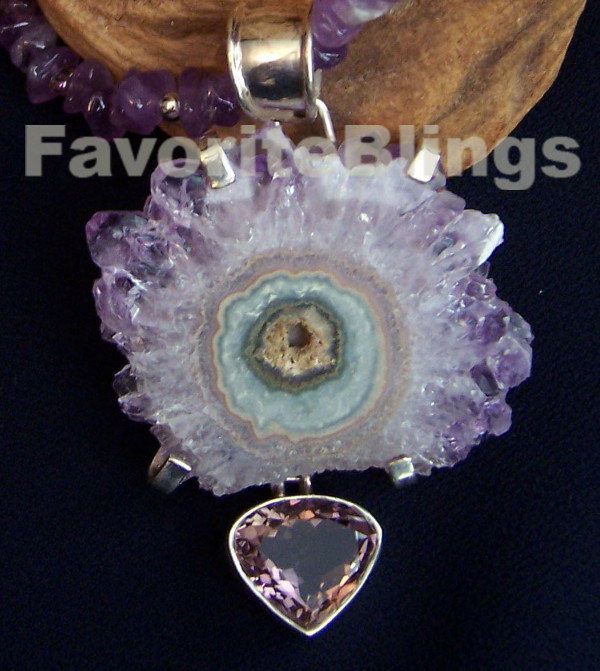 Buyers with opinions: "GORGEOUS and totally one of a kind".
"Beautiful necklace, impeccably made. I would not hesitate
to buy from this seller again." "Outstanding and
unique products, excellent workmanship, and top-notch
customer service and professionalism." "Can't go wrong
with this vendor! Excellent customer service!!!!
And beautiful jewelry!"
See more of my FavoriteCollectibles feedback- click here:
http://www.etsy.com/people/FavoriteCollectibles/feedback

See more of my FavoriteBlings feedback - click here: http://www.etsy.com/people/FavoriteBlings/feedback